Who is online?
In total there is
1
user online :: 0 Registered, 0 Hidden and 1 Guest
None
Most users ever online was
59
on Wed Nov 25, 2015 7:32 pm
Please post pic and small amount of details about previous cars. Please keep to one post if possible and edit posts as and when required (ie changing car)
My first car-ford escort 1.4l AKA Cookie Monster, I wrote it off after owning for just over a year
Second- my Renault 5, sold to buy fiesta si
Third- fiesta mk3 1.6 Si, died on me on motorway
Forth- fiesta mk6 (straight from factory) no pics as totally standard, traded in a year later for next car.
Fifth - Toyota Prius hybrid, yes an old mans car but I was a manager at the time (21) and it made me look important. Only had it 2 months though as slowly got board and sold it to my dad to buy the supra
Sixth - Toyota supra - still got it now, an early pic of when I first got it after doing a couple mods
Seventh and first daily whilst using supra at weekend - Mazda mx5, sold and wish I didn't!
Eighth and second daily - Nissan sunny coupe, sold to buy next car
Ninth and third daily - Hyundai coupe 2.7 v6, swapped for next car
Tenth and fourth daily - golf Gti, swapped for next car
Eleventh and fifth daily - Toyota mr2, died on me as was a pile of shit!
Twelfth and sixth daily - Nissan primers Gt, sold for next car
Thirteenth and seventh daily - Renault Clio 182 cup, sold after buying next car and guy wrote it off same day!
forteenth and eighth daily - Jeep Grand Cherokee 5.7l v8 hemi, still got!

BigV8

Admin




Posts

: 355


Reputation

: 17


Join date

: 2014-12-09


Age

: 35


Location

: Essex



My first car was a typical girl's car. My parents bought me it 3 weeks after I passed my driving test on 30th September 2010. Was a 1997 Ford KA in pepper red. I had it for a year and a half. I sold it with a leaky power steering bottle (not sure that's the correct term) and the heating didn't work despite it being changed numerous times.
Then when I got fed up with that being in a rolling tin can, I bought a 2003 Renault Clio Dynamique Billabong 1.2. I wish I never sold it now. Only problem I had with it was the coil pack needed replacing after I had it just over a year. It has 1 previous owner which was a middle-aged woman with a family. She bought it with optional extras and was classed as a Sport S (not sure if this is actually true but it has a sticker on the rear pillars and I saw another mk2 clio with the same). She was in Citrus Green.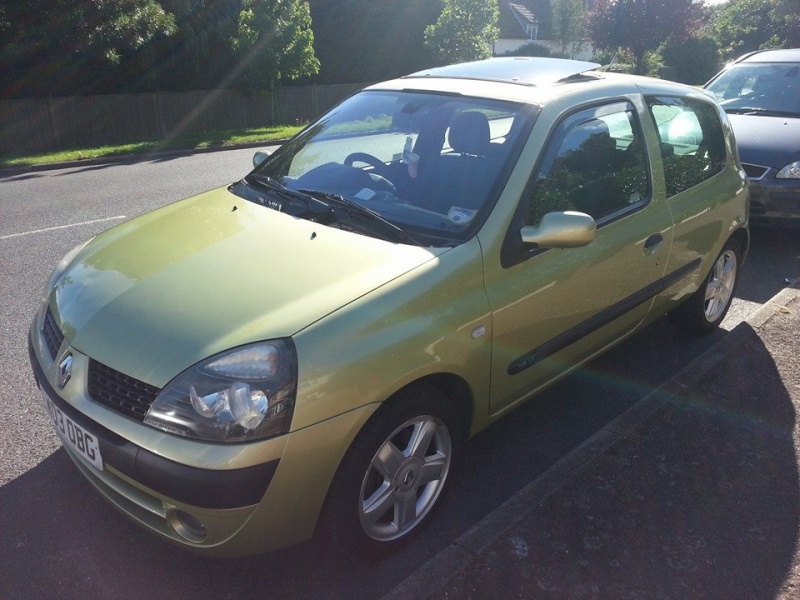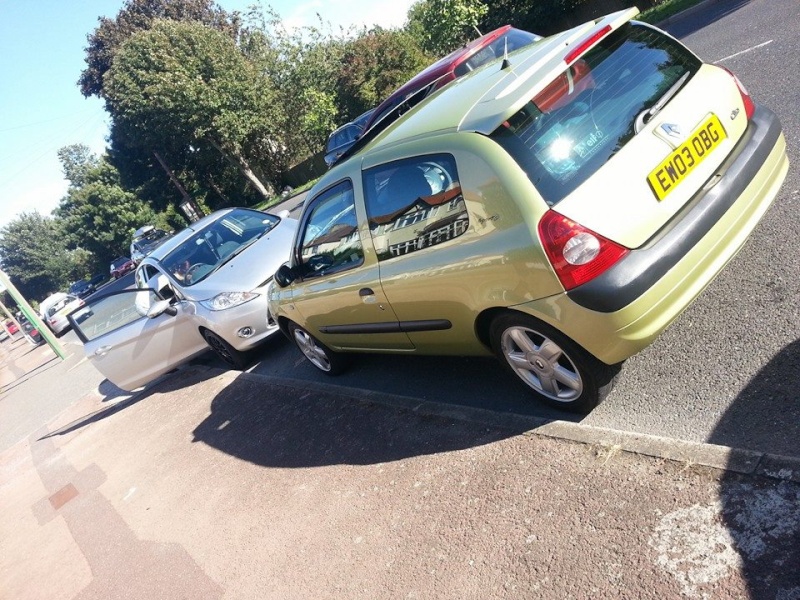 So I had the mk2 clio for a year and a half (see a pattern yet) and I got bored of it and got my current car: a 2013 Inca Yellow Renault Clio Dynamique Media Nav TCe 90 with a turbo'ed 899cc engine. Bought it on finance and fully regret it. Not that I regret the car itself, but I regret getting a car on finance.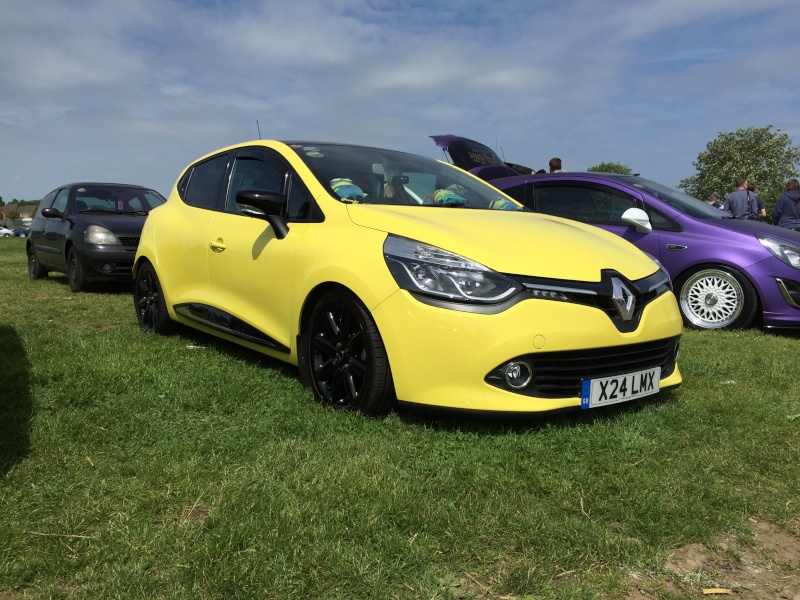 MissLeighMcKay

Admin




Posts

: 1699


Reputation

: 30


Join date

: 2014-12-09


Age

: 28


Location

: Basildon, Essex



I've only owned a few cars;
1st was a Nova GTE in red, had calibra 16v alloys a PCS exhaust plus a few others bits
2nd Punto GT in broom yellow, spent a small fortune on it, wheels, coilovers...something like a 100mm drop, a truly one off exhaust (as at the time you couldn't really buy anything for a GT off the shelf back then) then after the turbo popped after 1.6bar of boost through it for approx 80k I had a turbo built which essentially was a 200SX turbo but modified to fcuk, I reckon it only gave about 210-215bhp when when it came (eventually) on boost it was literally an animal.
Then bought the 200SX I have now
it's on Stage3a HDev Ecu with ±350Bhp so basically everything has been uprated to some degree, not as wild as some of my friends ones but it fairly quick..when it whats to work properly
The current Nissan is being broken and re-shelled so technically it'll be my 4th car...
Oh and I did buy a Ford Ka and ran around in that for 6 weeks before giving it away

Hugh janus

Member




Posts

: 28


Reputation

: 0


Join date

: 2015-01-08



as i have only been driving for nearly two years now its not much of a surprise
that there is only one car i have had before my current one.
the car in question is a 2005 1.25L ford fiesta zetec (pre-facelift). being
a fiesta it was ofcourse amazing fun to drive, very wild and due to the
very high installation of the sub box it lift off oversteered at 20mph
.
being a first car it got its fair share of rice, including but not limited
to:
parcel shelf mounted water speakers
a 3200watt stereo (which was probably more powerful than the car, but did
sound good)
HUGE plastic mudflaps (my lakeside nickname was mudflaps lol)
transformers center caps on the wheels
and the most half arsed looking dashboard you have ever seen!
oh yeah and blindingly bright red interior neons of course!
[url=
https://servimg.com/view/19208800/10]
[/url
]
i also had a jdm as f*ck zip tied rear bumper and a drift charm teddy bear,
that some nice person decided to steal  
[url=
https://servimg.com/view/19208800/11]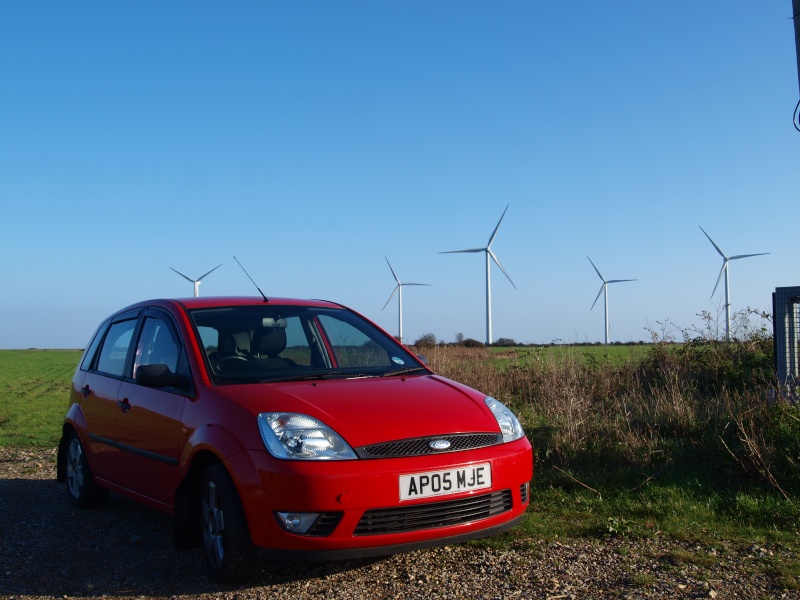 [/url
]
despite all this it was a legendary car, if i had the chance to have a
quick hoon in one again, you wouldn't have to ask me twice that's for sure!
the engine was as duratecs go, very durable! it took loads of beating and
was still pushing just as hard by the end as it was on day 1, which wasnt that hard atall really
.
i won't hear any slaughter on that car as it did me good, the only problems
i had with it were the weak as balls engine (70ft-lbs) and the
uncomfortable, cold interior!
it was for these reasons that when my mate bought a new car i realised its
time to give up on it!
its a shame did i sell it because it was a good car, but i have moved onto
bigger and far better things now!

matt427

Member




Posts

: 180


Reputation

: 3


Join date

: 2015-01-11



I was a late learner! I didn't pass my test until I was 26... You will most probably start seeing a trend with the cars I have owned! My first car cost me £3,500 and then cost me nearly £2,500 just to insure it
But that's what you get for buying a 2.0turbo for a 1st car! To this day I still love these cars and occasionally keep an eye out for 888racing editions.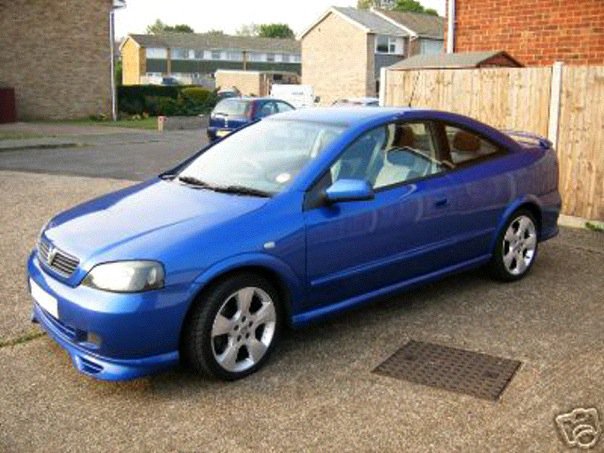 I had that for just over a year then saw pictures of the brand new astra VXR nurburging and just had to have it... so after a trip to the local stealers I ended up driving away with one of these...ex-demo, just 6months old, was about 8k off list price. It was kept standard apart from a stage 2 remap, was a good car and the lively torque steer kept you on your toes!
Then one day I was watching TopGear and saw Jeremy Clarkson on a beach with this weird looking car,(tried finding a YouTube link but its been removed) he absolutely loved it, so did Hammond and May... which I thought was really odd for them all to like the same car, especially after how much Clarkson HATES Vauxhall with a passion?!
So I read up on the car and so my love for V8's began! I promised myself I would own one of those cars one day, I was checking prices for about 8-10 months. Then all of a sudden a very rare VXR500 popped up on the classifieds, they only made 15 of them in the UK and I just had to have it after watching this video
https://www.youtube.com/watch?v=t--TtFJJTT8
VXR500 = Supercharged for 500bhp, adjustable coil-overs all round, full exhaust system, rip-shifter gear syncro, upgraded AP Brakes all round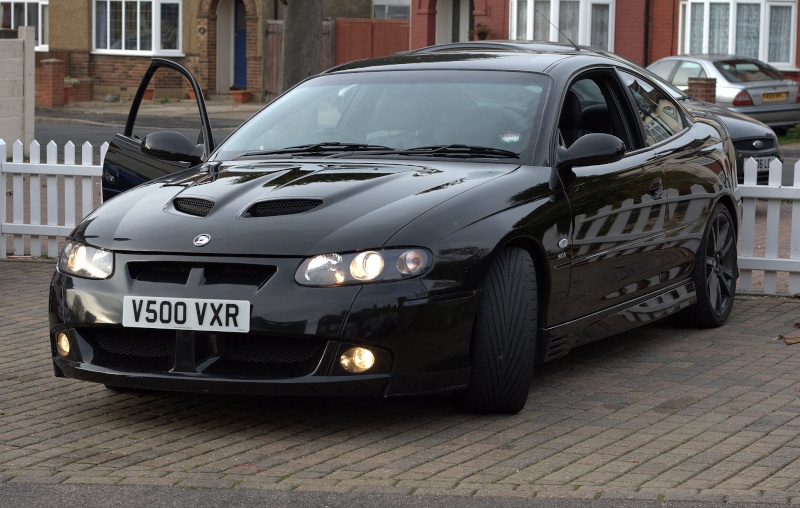 Because of it being such a rare car I planned on keeping and garaging in the hope of a future classic. sadly due to a change in jobs, I couldn't afford to keep it and needed something with bigger boot space, and that I could pile the miles on (40k a year+) but at the same time I was hooked on V8's now. So I ended up selling to an Australian guy who visited family 4-5 months a year. He kept it here for a while, but eventually shipped it back to Australia and it now belongs in a car collection as a 'rare/oddball' car and has even kept the UK plates and badges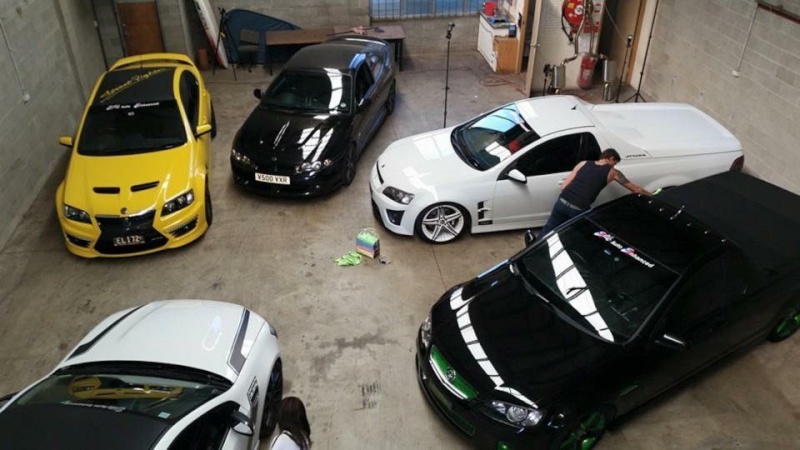 Still keeping to V8's, I had a BMW X5 4.4 V8 for about a year.... But we will skip swiftly over that!
My next car was meant to be a diesel as I was doing 40k a year travelling to work. So i went to a stealers (Vauxhall, you guessed it!) as they was offering lifetime warranty on new cars..... with the aim of buying a mokka, but they was still new and had 6 month wait/build list. So as I'm walking out the stealers I catch the new shape Astra GTC VXR...signed straight away for it...kid in a candy shop....Again ex demo 4 months old and about 6k of the list price, again like the other Astra it got stage2 but pretty much standard apart from that. I did want to lower it, but I fell out of love with the car very quickly, it was very dull to drive and the paint was... well what paint, it was too watery and was covered in literally hundreds of stone chips within 8 months. It went back to Vauxhall for a full respray under warranty, and they eventually ceased production of the arden blue as it was so bad
Which brings me nicely to my current car, and back to V8's again..... Vauxhall! what else! like the Monaro this one is planned to be a keeper.
Currently = Supercharged, lowered shocks, big brake upgrade kit, Wortec exhaust, upgraded LS7 clutch plate, upgraded Walkinshaw ShadowChrome 20" alloys, remapped auto box,
Planned = Walkinshaw Wild Cam, upgrade air intake, upgrade fuel delivery system, possibly a water/meth injection system, forced induction interchiller kit, high flow cats and headers. and some small changes to the looks of car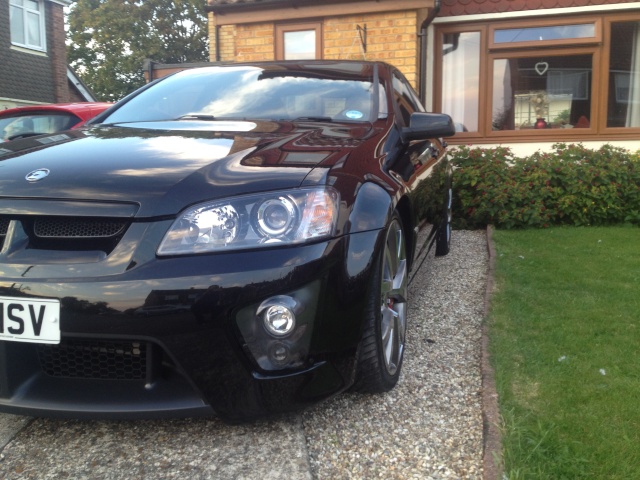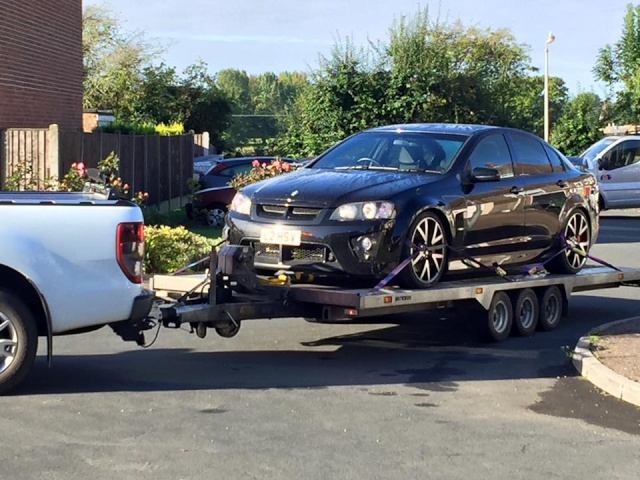 BringTheNoise

New Member




Posts

: 2


Reputation

: 0


Join date

: 2015-11-16




MissLeighMcKay

Admin




Posts

: 1699


Reputation

: 30


Join date

: 2014-12-09


Age

: 28


Location

: Basildon, Essex



Well, I currently own my red Nissan s14a now as my main toy car.
However before that, I rocked around in my Corsa (it was also my first car) I still actually own it and use it to drive me to work and back and every day. So me still owning it, not sure if it qualifies as a previous car, but I'll do it anyway!
Here it was when I bought it brand new from the dealership in March 2011..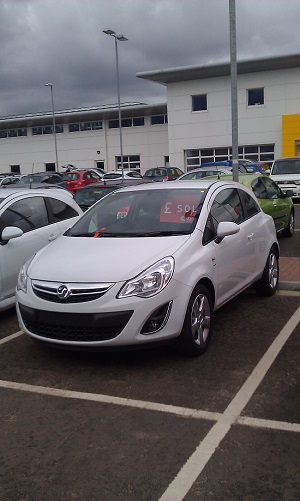 I couldn't keep it standard unfortunately, this is when I officially got the modding bug!
Not long after I got the VXR Kit fitted too it, wrapped the roof in black, grille in white. Got some wolfrace ultralites in gloss black and got it on some 40mm lowering springs..
Done the debadge too: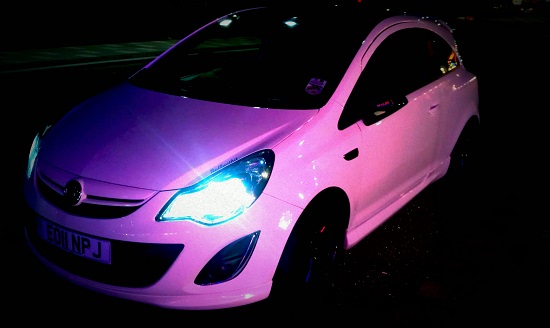 When I first done all them modifications, it was a one of a kind corsa, then unfortunately after Vauxhall did the same idea and massed produced them now what we know as the unlimited edition :/

mike_je94

Member




Posts

: 187


Reputation

: 3


Join date

: 2015-09-13


Age

: 27


Location

: Rayleigh, Essex



---
Permissions in this forum:
You
cannot
reply to topics in this forum